Each year, the Occupational Safety and Health Administration (OSHA) releases its 'Top 10' list of most commonly cited standards from its year of inspections. The goal of course is to help warn employers what inspectors will be looking for during an inspection.
Here are the top 10 most frequently cited standards for fiscal year 2014 (Oct. 1, 2013, to Sept. 30, 2014):
Fall protection (C)
Hazard communication
Scaffolding (C)
Respiratory protection
Powered industrial trucks
Lockout/tagout
Ladders (C)
Electrical: wiring
Machine guarding
Electrical: systems design
C= Construction standard
OSHA's 2014 Top 10 Most Frequently Cited Violations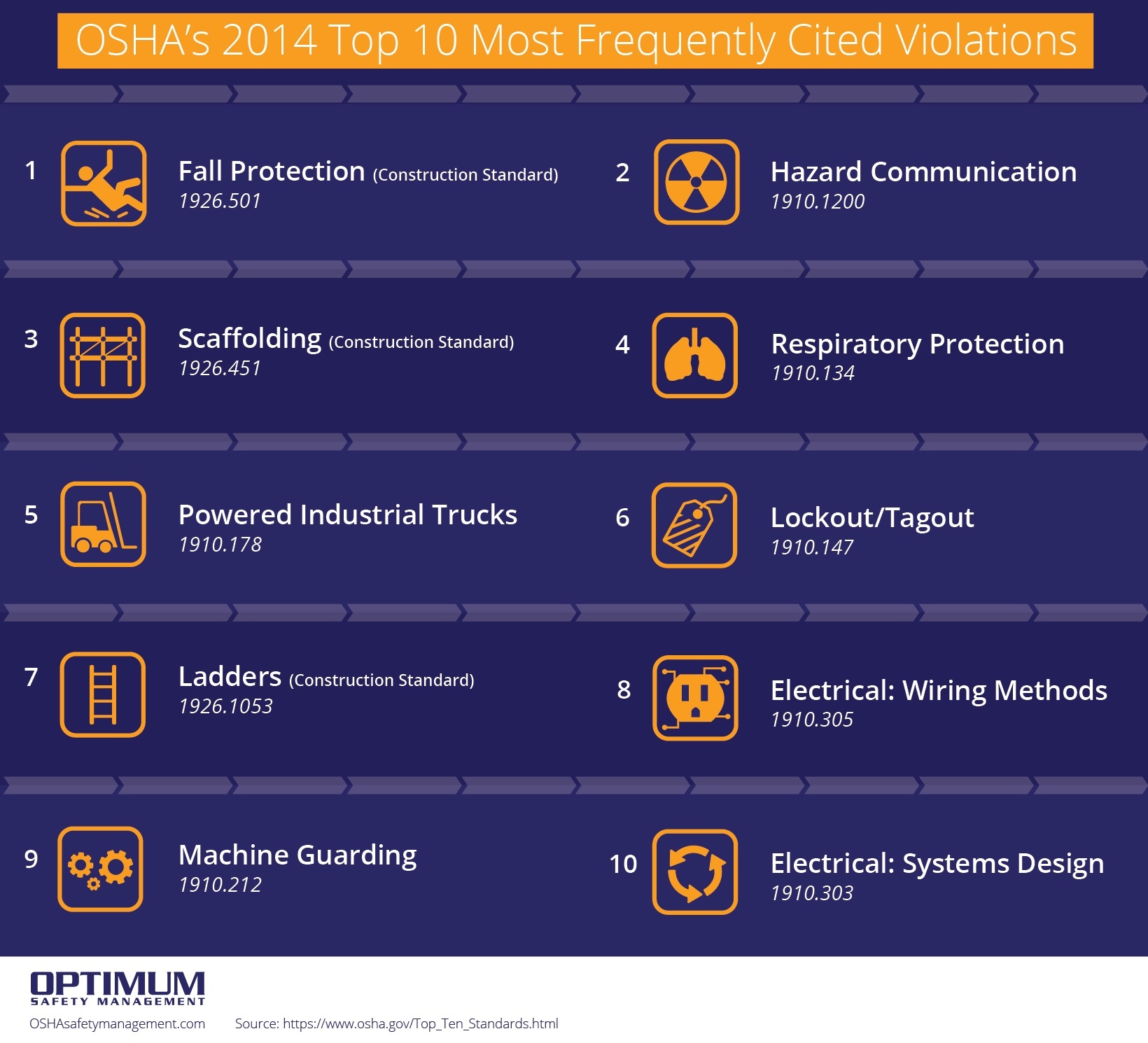 Want to share this image on your blog/website? Use the embed code below to easily add to your website: 
Share this Image On Your Site
For further details on these violations read: Common Yet Costly OSHA Violations You Can't Afford to Ignore.