OSHA Crane Regulations & Chicago Crane License Requirements
Updated crane regulations in the city of Chicago went into effect in March 2016, which added crane classifications and requirements for certification for operators of any lift or hoist with a capacity of 2,000 pounds or more. The Chicago crane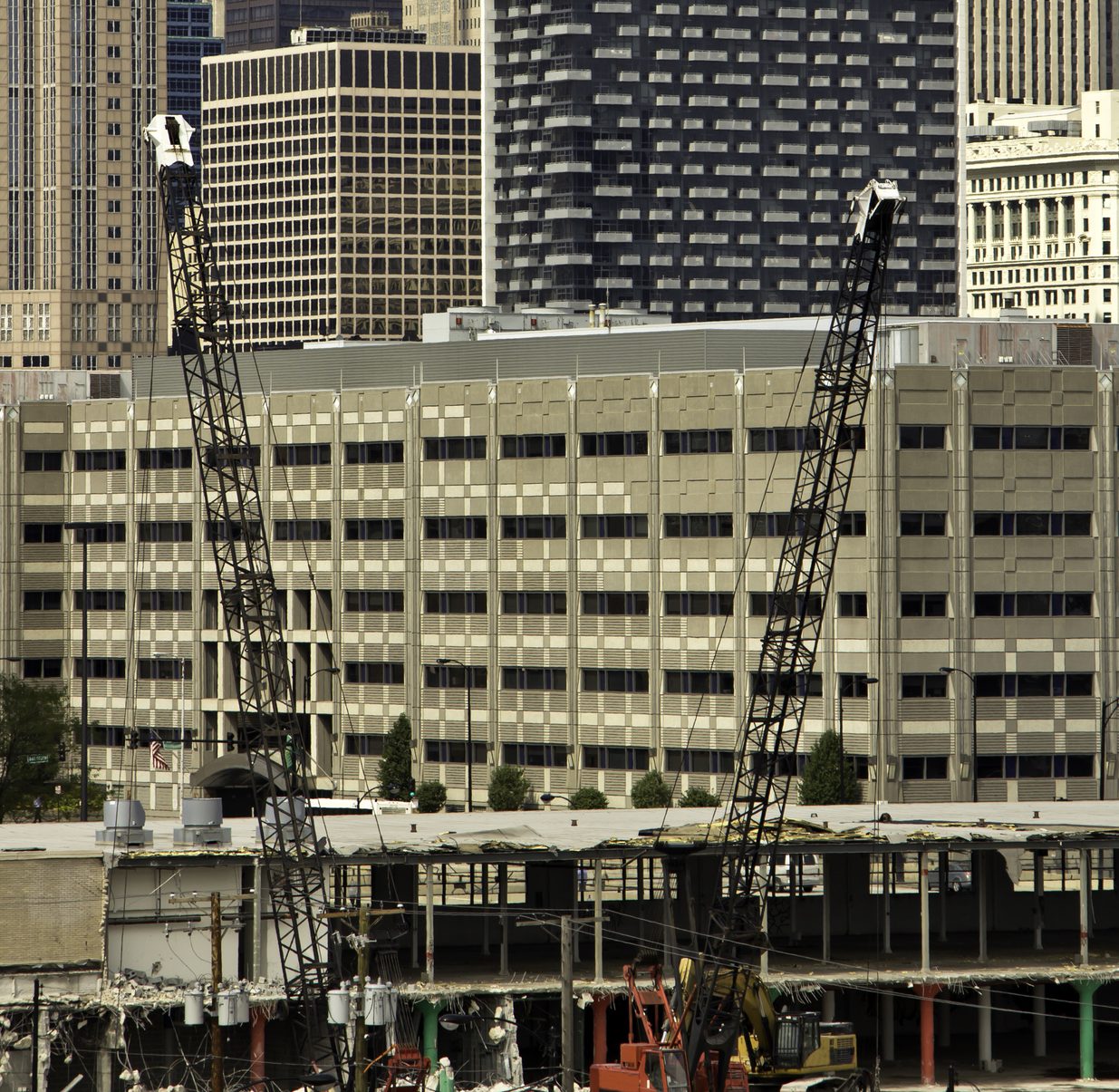 license requirements were, in part, based on updated OSHA crane regulations, which were introduced in 2010, originally scheduled to take full effect in 2014, but later extended for a full compliance deadline in November 2017. OSHA estimates that when the new regulations are in full effect, they will prevent 22 crane-related fatalities and 175 additional injuries each year.
Updated OSHA Crane Regulations Already In Effect
The implementation of OSHA's new regulations is in stages, and three of the key points are already in effect with full compliance required:
Qualified Riggers – During hoisting for assembly or disassembly, or any time workers are within the fall zone, guiding, hooking, or un-hooking a load, or making the initial connection of a load to a structure or component, employers are required to use a qualified rigger. A qualified rigger must possess a recognized certificate or degree, or professional standing; extensive knowledge, training, and experience; and demonstrated ability to solve problems related to rigging loads. They must also use approved synthetic slings in accordance with manufacturer's instructions.
Pre-Inspection – Employers are now required to perform pre-inspections of the ground conditions on the site before any equipment is assembled, as well as an inspection of the crane towers and wire rope before erection begins. Visual inspections by a competent person are also required at the beginning of each shift, observing running and standing wire ropes to look for deficiencies like kinking, crushing, unstranding, birdcaging, or any sign of core failure or protrusion, corrosion, electrical arc damage, or improperly applied end connections. Monthly and annual equipment inspections are also required and specified in detail.
Qualified Signal People – Employers must provide a qualified signal person when the point of operation is not entirely in the operator's view or the operator's view will be obstructed as the equipment travels in the intended direction; or when the operator or load-handler determines that site-specific safety concerns warrant it. To become qualified, a signal person must be evaluated by qualified evaluator in their knowledge, understanding, and use of signals, as well as the operations and limitations of the equipment, such as swinging, raising and lowering, and stopping of loads, boom deflection, and other crane dynamics.
Final Stage Of Compliance For OSHA Crane Regulations
The final compliance stage for the updated OSHA crane regulations is operator training and certification. Employers are required to provide or pay for training and certification for any operators who are employed but not certified, with all operators properly trained and certified by the November 10, 2017 deadline. If your company needs help achieving full training and certification compliance, Optimum Safety Management can help. Contact us to learn more about how we can help your company build a safer work environment and achieve full compliance with OSHA regulations as well as state and local requirements.