Compliance Deadline For OSHA Crane Operator Safety Requirements Is Approaching…Or Is It?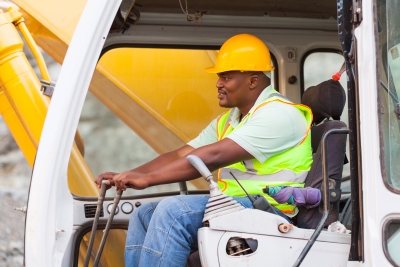 In 2010, the Occupational Safety and Health Administration (OSHA) published its Cranes and Derricks in Construction final rule, a new set of crane operator safety requirements for crane operator certification. In 2014, OSHA issued a new final rule that extended the deadline for full compliance to November 10, 2017 with the stipulation that employers are responsible to ensure that crane operators are competent to safely operate a crane in the interim.
Why Is This Happening?
In part, this extension was made because of concerns raised over whether or not certifications based on the type and capacity of the crane would adequately ensure that a given operator was able to operate that equipment safely on a jobsite. To address those concerns, OSHA held a hearing and comment period in 2015, and is currently collecting and evaluating comments on the subject through April 3, 2017. No announcement has been made yet as to whether the current comment period will affect the announced compliance deadline of November 2017.
What Should We Do?
For the moment, everyone involved in crane operation should take the November deadline at face value and prepare to meet that deadline in full compliance with the published final rule. The OSHA Office of Regulatory Analysis estimates that these new requirements will prevent 175 injuries and 22 fatalities, and save seven million dollars in property damage from tip-over incidents, annually. Developing a crane operator certification plan that will comply with the final rule now will help companies fulfill the requirement to ensure that their operations are compliant today, and take the pressure off of training and implementation later. Currently, the following types of certification cover an employer's duty to ensure that their operators are competent:
Certification by an independent testing organization accredited by a nationally recognized organization
Qualification by employer's independently audited program
Certification by the US military; or
Compliance with qualifying state or local licensing requirements
Highlights Of The 'Cranes And Derricks In Construction' Rule
The complete rule, unsurprisingly, is long and complex, but there are some major points to begin building a plan upon:
Operator Training And Certification – Getting your operators trained and certified in compliance with state and local standards now will help you achieve full compliance with the new federal regulations. The OSHA rule specifies that employers must pay for certification and any training required to get that certification for any operators who are employed but not yet certified by the deadline. Planning ahead may help you reduce these costs by arranging group training in advance, rather than having to send operators individually to classes.
Qualified Riggers – Approved riggers (synthetic slings) will be required for rigging operations during assembly and disassembly, and they must be used in accordance with manufacturer's instructions. Making purchasing decisions in advance affords you better opportunities to save money, and once you've purchased those riggers, you'll need to train your people on their specific use.
Pre-Inspection Of Site & Equipment – Employers will be required to perform inspections of the site where they intend to erect a crane, and the crane towers themselves, prior to erection. Developing these procedures and training your site supervisors on correctly implementing them is critical to achieving full compliance.
Specific Procedures To Prevent Electrocution – Because electrocution is a leading cause of crane-involved fatalities, the new OSHA rule includes several clarifications and new requirements regarding the use of cranes near power lines. Incorporating these changes into your safety and operational plans in a compliant way and training the necessary employees will require time and planning.
Get Professional Help In Achieving Compliance
It may seem like there is plenty of time to worry about achieving compliance with these new crane operator safety requirements, but these changes will require a significant investment, both of time and money, on the part of employers, and making a mistake in your compliance plans could be costly when enforcement comes online. Optimum Safety Management helps companies like yours develop OSHA-compliant plans, and then implement them through training and certification. We'll help you stay abreast of regulatory changes, so you can maintain compliance at all times. Contact us to learn more about preparing for the crane operator safety requirements.