New OSHA Fixed Ladder Requirements & Walking-Working Surface Safety
Falls from ladders often lead to serious injuries.  In an effort to protect workers from the hazards of falls from fixed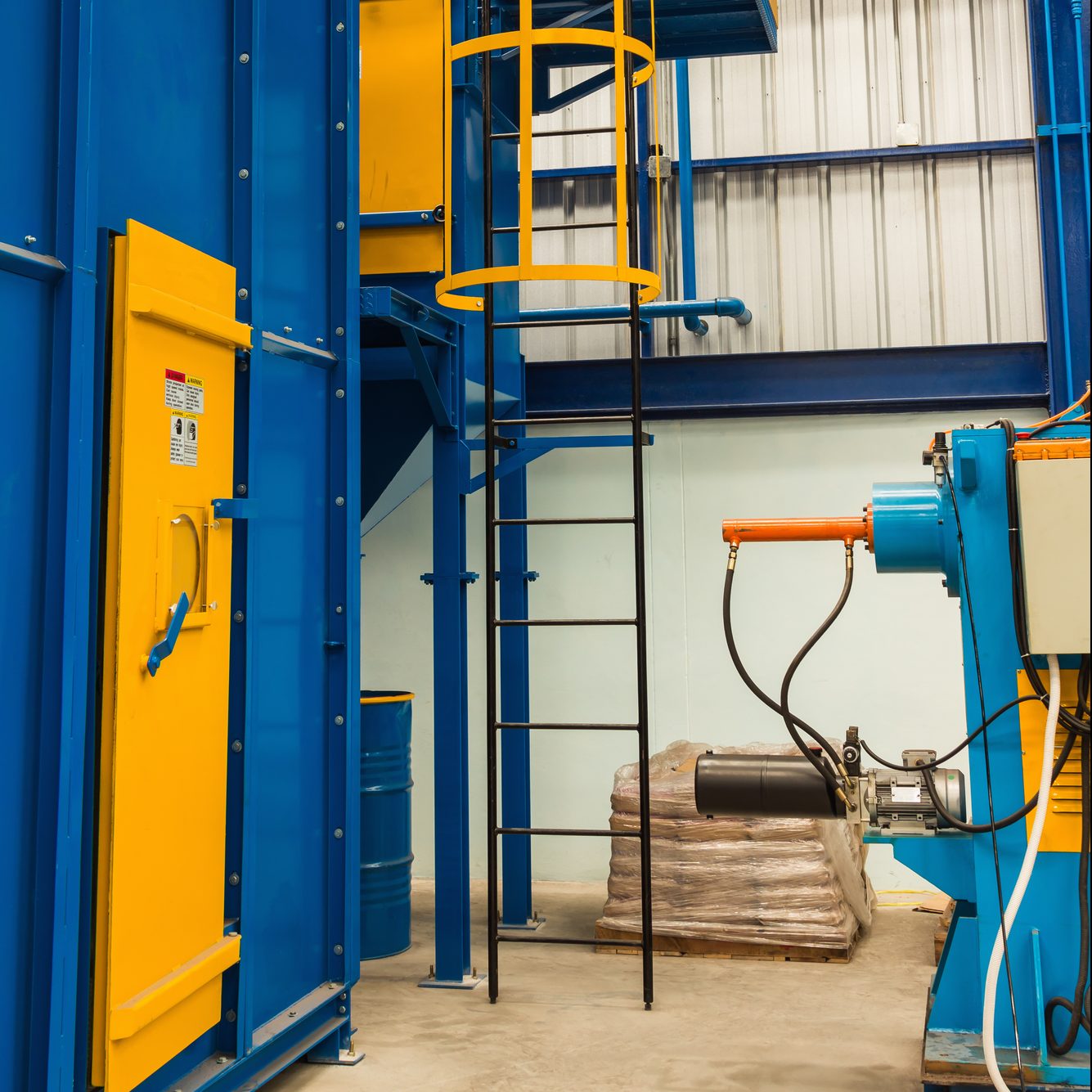 ladders, requirements from OSHA seek to fixed-ladder-related fall incidents.  While these regulations did reduce the number of injuries, OSHA realized that many of the requirements in the old Walking-Working Surfaces standards were confusing and that some of the requirements did not actually protect people as intended.  To fix that, OSHA revised the standards for Walking-Working Surfaces in general industry, releasing the new final rule in November 2016. 
The changes in the new final rule will require significant changes for existing ladders.  To ease the burden this would create for employers, the new final rule includes a phase out period for existing fixed ladders.
For ladders that extend more than 24 feet above a lower level that are installed before November 19, 2018, they must be equipped with a ladder safety system, personal fall arrest system, cage, or well; though by November 18, 2036, all of them must have a ladder safety system or personal fall arrest system.  The cages and wells that were required under the old rule are no longer considered to provide adequate fall protection for employees using the ladders.  Fixed ladders installed after November 19, 2018 that extend 24 feet above lower levels must be equipped with a ladder safety system or personal fall arrest system.  When any portion of these fixed ladders is replaced, ladder safety systems or personal fall arrest systems must be installed in the replaced section, at least.
The new final rule requires ladder safety systems, which OSHA defines as "a system designed to eliminate or reduce the possibility of falling from a ladder.  [It] usually consists of a carrier, safety sleeve, lanyard, connectors, and body harness.  Cages and wells are not ladder safety systems" [29 CFR 1910.21(b)]
Other portions of the new rule change the requirement for landing platforms.  Previously, these platforms were required at 30-foot intervals on fixed ladders with cages or wells, and every 20-feet when the ladders did not have cages or wells.  The new rule calls for landings at intervals of no more than 150 feet when personal fall arrest systems or ladder safety systems are installed.  During the phase out period, ladder sections with cages or wells must be offset from adjacent sections, and have landing platforms at intervals no more than every 50 feet.
Other changes to all fixed ladder requirements, not just those extending 24 feet above lower levels, include:
Fixed ladders are not required to meet a specific load rating like in the past; now they must be capable of supporting the maximum intended load for the ladder.
Requires a minimum 7-inch perpendicular distance from the centerline of the steps or rungs to any obstruction or wall, and removes the "unavoidable obstructions" requirement.

Fixed ladders without cages or wells must maintain a 15-inch clear width on each side of the ladder from centerline to the nearest permanent object.
Minimum perpendicular distance from centerline of steps or rungs of the climbing side to the nearest object is 30 inches, regardless of pitch. In the case of unavoidable obstructions, the clearance can be reduced to 24 inches if deflector plates are installed.

Step-through ladders with flared extensions on the side rails that are above the access level now must be 24 to 30 inches between the side rails, and up to 36 inches on ladders with ladder safety systems.
Fixed ladders with hatch covers must open enough to provide easy access to or from the ladder.
Step-across distances for step-through ladders must be at least 7 inches, and no more than 12 inches; the distance for side-step ladders must be at least 15 inches, but no more than 20 inches.
Updating your fixed ladders to meet the new requirements is an important step to protecting workers who use ladders.  Additional measures include ensuring your employees use safe work practices when climbing ladders.  Safe practices include facing the ladder when climbing up or down the ladder; maintaining three points of contact with ladder at all times (2 feet and a hand or 2 hands and a foot); and never carrying objects that could cause workers to lose their balance and fall.