Every year in the United States fires cause unexpected loss of life, injuries, and property damage. Being prepared for a fire can minimize this loss. Therefore, business should have a Fire Prevention Plan and Emergency Action Plan in place. Amerisafe Group specializes in developing these plans and training employees on them. Part of every good training program is instructing employees on the proper use of fire extinguishers.
Classroom and Hands-on Fire Extinguisher Safety Training
Part of every good training program is instructing employees on the proper use of fire extinguishers. Amerisafe Group provides classroom and hands-on instruction when providing a client with fire extinguisher safety training. The classroom portion of the training covers properly selecting and using a fire extinguisher and teaches an individual to recognize and understand the different classes and stages of fires as well as a fire extinguisher's acceptable applications and limitations.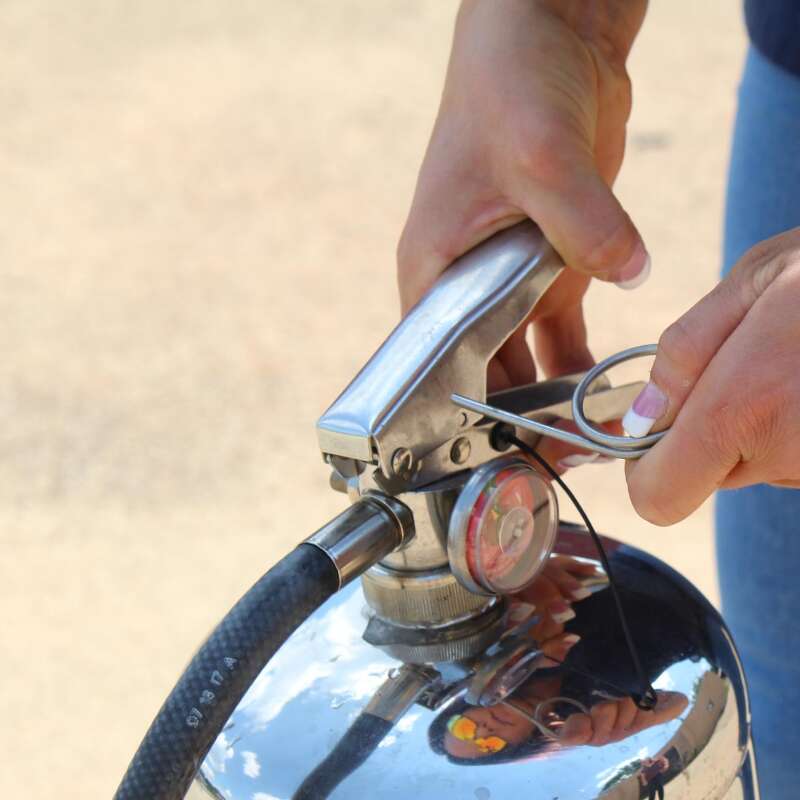 PASS Technique: PULL
A key element of fire extinguisher training is practicing how to use a fire extinguisher in a real fire situation. Consequently, Amerisafe Group provides hands-on training where a student puts their knowledge and training to the test as they get to apply the PASS Technique to a live fire.
PASS stands for Pull, Aim, Squeeze, and Sweep. First, one must pull the pin.
PASS: A-AIM
Second, one must aim at the base of the fire standing six to ten feet away from the fire.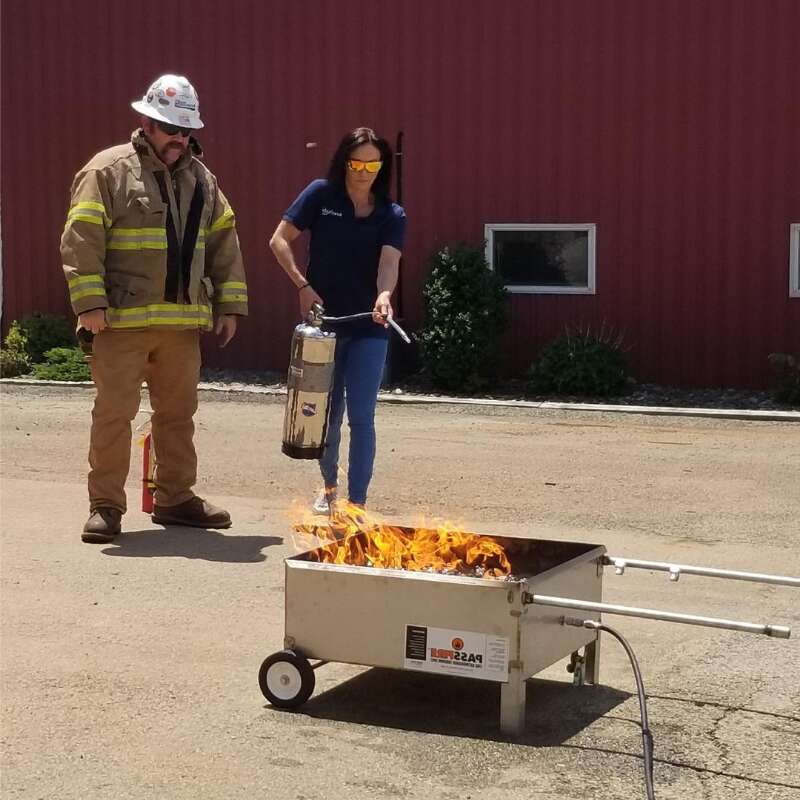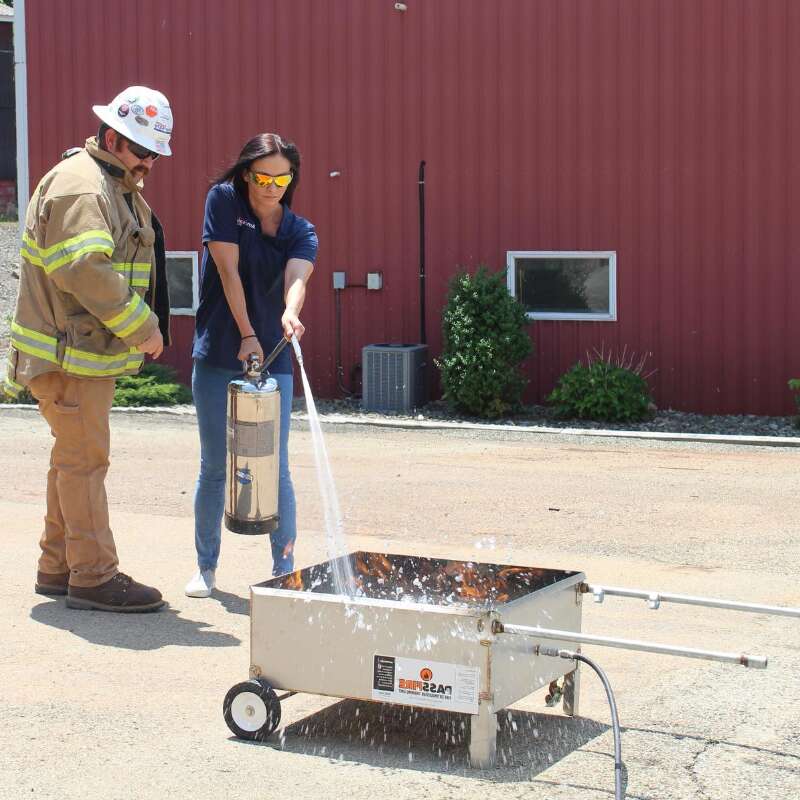 PASS: S-SQUEEZE
Third, one must squeeze the lever to discharge the agent.
PASS: S-SWEEP
Finally, one must sweep the spraying discharge agent from left to right until the flames are totally extinguished.
Upon successful completion of the course, the training is valid for one year as the Occupational Safety and Health Administration, also referred to as OSHA, requires this training annually.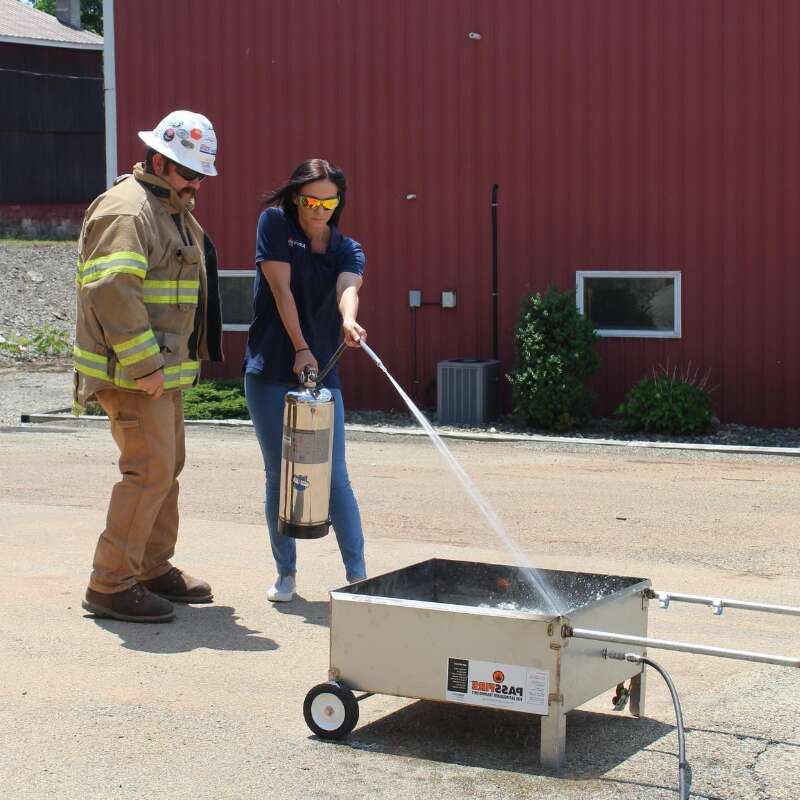 Fire Watch in Position to Fight a Fire
Some employees who complete this fire extinguisher safety training will go on to be trained as a Fire Watch, which is another service that Amerisafe Group offers. Fire Watches are essential in preventing fires in industrial and construction applications and must be qualified to perform this function. Due to staffing limitations and other extenuating circumstances, Amerisafe Group can provide trained and knowledgeable Fire Watches to help keep our clients safe. Whether your needs are fire safety or another occupational health and safety service, Amerisafe Group got you covered. Please visit our website to see all the great services and products that we offer.